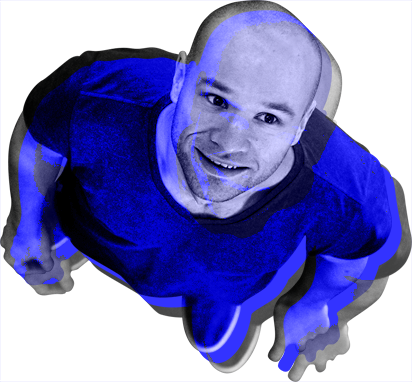 Story
Kreit is a small design firm, from lovely Estonia, with a background of designing custom solutions for businesses challenges – mainly in product/service usability or business identity.
Kreit is young, friendly, self-disciplined, dynamic and honest freelance design partner where Kreit Kreitivs Kreit!
Raigo Lilleberg is the name behind the name – a self-taught freelance designer – who was challenged to go independent by a good friend & fellow designer Liis Peetermann in the summer of 2014. Kreit is born!
There are many more influencers and motivators to thank for this, whose thinking and teachings have helped to grow! Don Norman , Aaron James Draplin, Sean McCabe, Chris Do & Jose Caballer and Steven Bradley, are only few to name out of many-many out there.
Kreit has also been lucky to have a long-term relationships with clients like Loverte, Flex and collaborations with other likeminded and motivating people, including Ziraff, Dux, Garage48 and YourDesignWorks.
Goals
There is actually only one and simple goal – to help to make the world a better place!
Okey, okey, in all seriousness, there are a lot of products and services moving around, that are confusing, complicated and/or hard to use or businesses who lack coherent and consistent identity.
Would You agree, that helping to create something to be more simple, accessible, easy to use and relatable to a certain company, can make one want to choose that particular product or service more and possibly trust to choose it again in future or suggest to a friend?
Would You agree, that this helps to make the world a better place?
Kreit believes this strongly and therefor strives to solve these challenges, together with the businesses, for the businesses!
Strategy
There are no one-way bulletproof strategies nor processes, for solving challenges businesses have, but there are some repeatedly used parts – a pattern – that when used, ease the pain in reinventing the process all over again.
Still, the strategies differ slightly from designer to designer and are best kept open for improvements. As is the strategy Kreit follows today!
Defining the problem (core paintpoints, risks, value opportunities)

↓

Defining goals (expectations, priorities, deadlines, conditions)

↓

Meeting product/service (purpose, how, why)

↓

Research & analyze (users, market, competition, limitations, opportunities)

↓

Content planning (sitemaps, layout, content hierarchy, users flow, journey maps, moodboard, etc)

↓

Ideation (rough mockups, lo-fi prototypes, sketches)

↕

Testing (against set goals, users, context, A/B, cart sorting, etc)

↓

Finalizing (hi-fi or live prototypes, style guide, cvi)

↓

Delivery (files, instructions, guides, etc)
Some people think design means how it looks. But of course, if you dig deeper, it's really how it works.

— Steve Jobs